About Dam Proud Day
About Dam Proud Day
On April 26, 2023, Beavers everywhere will come together to show our belief in Oregon State University during Dam Proud Day. This 24-hour period is dedicated to celebrating the accomplishments of the Oregon State community, supporting all OSU students and stretching ourselves toward our aspirations.
This year's Dam Proud Day is an important part of OSU's second university-wide fundraising and engagement campaign, Believe It: The Campaign for Oregon State University. Your gift on Dam Proud Day embodies the Believe It campaign goals to inspire OSU donors, volunteers, alumni and friends; make an OSU education accessible to all learners and ensure all OSU students thrive; create a vibrant campus community; and further OSU's impact on communities in Oregon and around the world.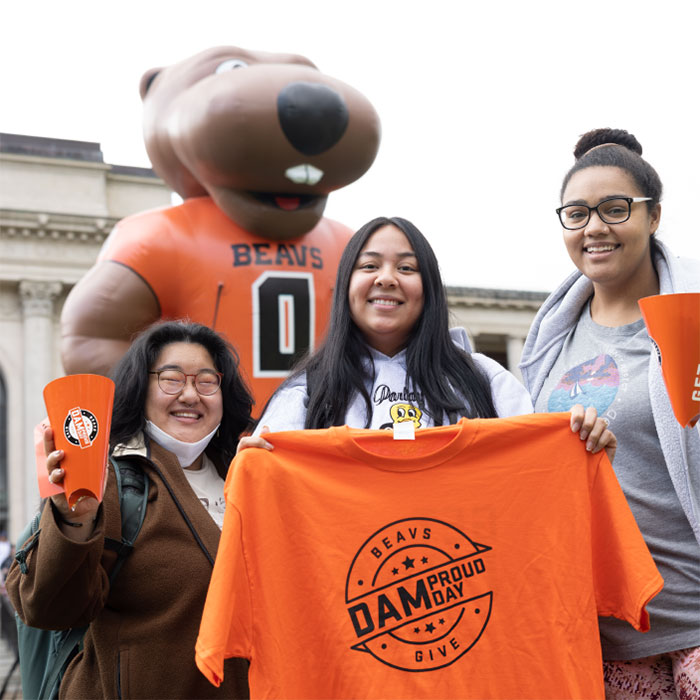 Enter to WIN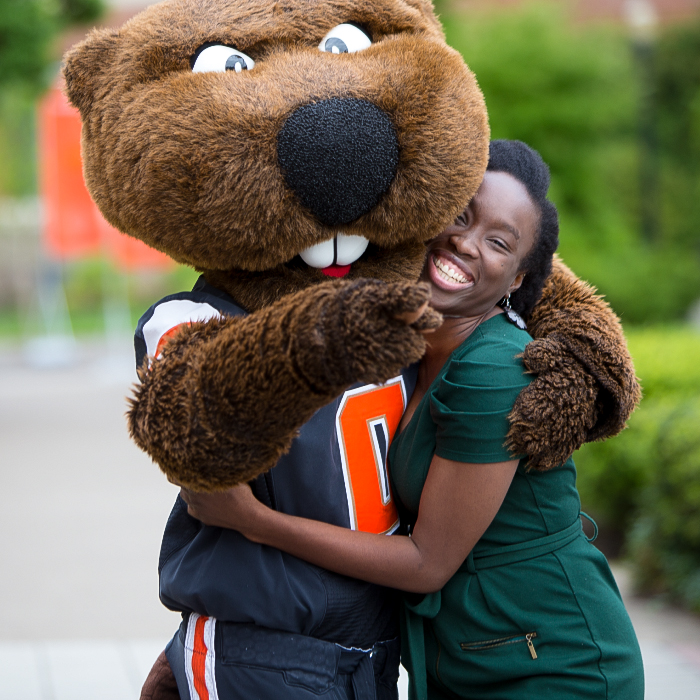 Enter to WIN
What is Dam Proud Day – and how does it impact me? Test your knowledge about OSU's day of giving and be entered to win prizes:
 

150+ free Dutch Bros drinks*


$250 toward free textbooks (student grand prize!)


A $250 donation to a fund of your choice made in your name (staff/alumni/friends grand prize!)
*Winner must be able to physically pick up the Dutch bros gift card at the CH2M HILL Alumni Center on campus
Stay Connected
Dam Proud Day is one of the most exciting days of the year! See it all unfold in the palm of your hand by signing up to receive texts from the OSU Foundation. For Dam Proud Day, you'll receive reminders, updates and our gratitude via text message!
Get Involved
Get Involved
Get excited! Save the date (April 26) and make your contribution to the cause(s) you support most.


Share info on how to give with your friends/family/network and make an unbelievable impact via word of mouth!


What makes you Dam Proud? Share your thoughts and be part of Dam Proud Day.


Become a DPD ambassador: Show your support by helping organize giving opportunities across campus and beyond.


Tune in to Dam Proud Day Live April 26, and hear from university leaders, athletics' coaches and campus representatives on the importance of giving to the university.


Stop by Parker Plaza (in front of Reser Stadium) April 26 to join the fun in person: Watch the DPD interviews live, enter to win prizes, snag giveaways, enjoy free food.