About Dam Proud Day
About Dam Proud Day
On April 28, 2021, Beavers everywhere will come together again for Dam Proud Day, a 24-hour online event dedicated to celebrating the accomplishments of the Oregon State University community, supporting all OSU students and stretching ourselves toward our aspirations. On this day of giving and connecting, we will support the university's colleges, programs and initiatives, empowering tomorrow's leaders and enabling OSU to continue advancing its education, research and outreach mission. Because here's what we know: When Beavers work together, we have limitless potential. So let's show the world we're dam proud. Let's step forward for OSU students and our communities. Let's push toward new and exciting discoveries. Let's do this.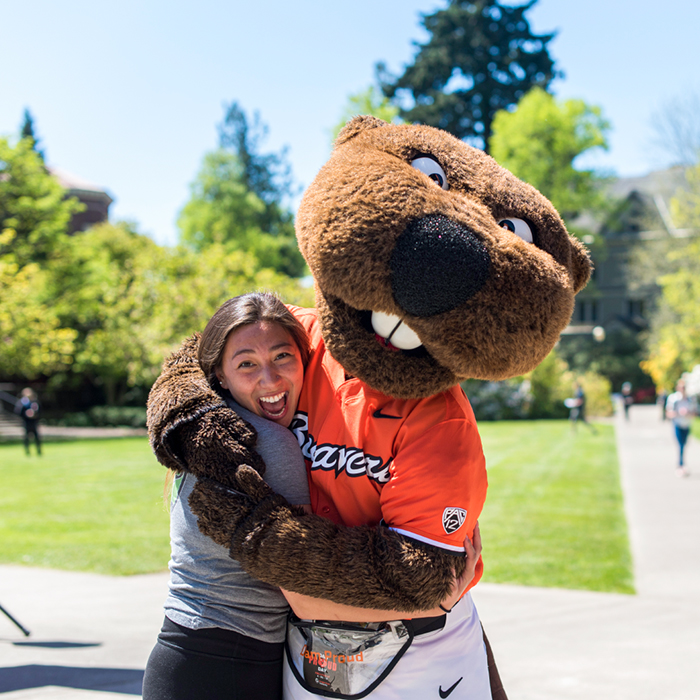 Show your Beaver pride and participate in our Dam Proud Day TikTok Contest between April 5 – 28 for a chance to win prize money for the project of your choice.
1st place: $1,000 toward the project of your choice
2nd place: $500 toward the project of your choice
3rd place: $300 toward the project of your choice
Join our virtual photo booth
Click below to add your photo.